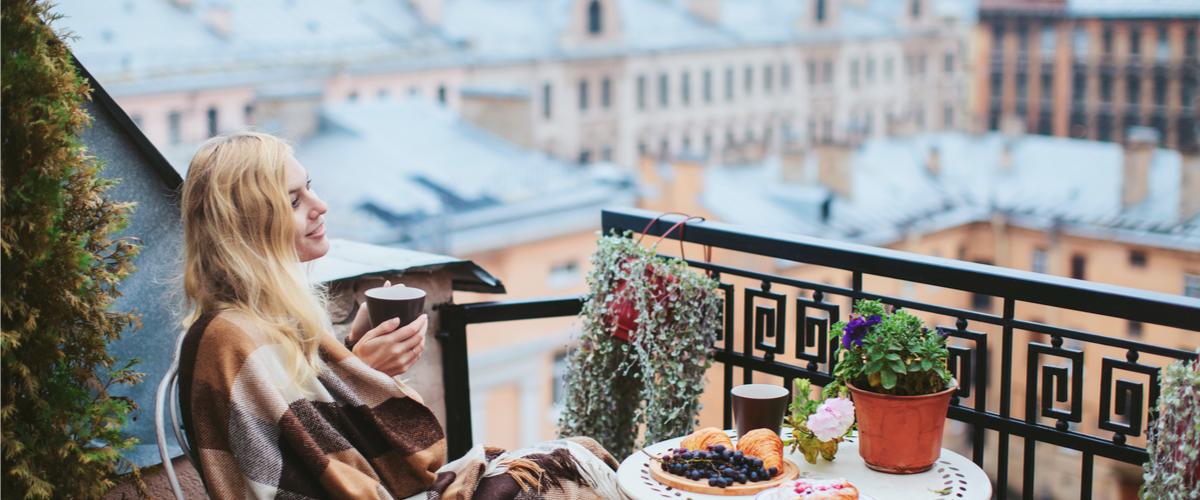 This is the easiest way to get to know magnificent St. Petersburg more closely since you don´t need a Russian visa for this trip. Spend two nights onboard MS Princess Anastasia on the Baltic Sea and enjoy nice bars, restaurants and a high class night show. You have two more nights in St Petersburg - time to get to know historical city more closely. We take care of all travel arrangements. Departures from Helsinki every week till end of December!
City Break by Cruise Ferry package to St. Petersburg
Package price starting from 277 € includes
2-night accomodation aboard Princess Anastasia Helsinki - St. Petersburg - Helsinki
2-night accomodation in Cronwell Inn Stremyannaya, Original Sokos Hotel Olympia Garden or Solo Sokos Hotel Palace Bridge (spa hotel) in twin room in St. Petersburg
Buffet breakfast at hotel
Transfer harbour - hotel - harbour
Shuttlebus transfer for visa free regime (harbour - St. Petersburg city centre - harbour)
Fuel surcharge
Harbor fee
Breakfast Buffet onboard 13 € pp.
Dinner Buffet onboard 31 € pp.
2-days ticket for Hop-On-Hop-Of City Sightseeing Tour 29 € pp. (child 7 - 13 years)
2-days ticket for Hop-On-Hop-Of City Sightseeing Tour day ticket 38 € pp. (adult)
Hermitage Museum entrance ticket 25 € pp. (Mondays closed)
Ticket City sightseeing via rivers and canals 26 € pp.
* Transfer to Sokos Hotel Palace Bridge is organized with shuttle-bus, which stops first at Sokos Hotel Vasilievsky and then continues to Sokos Hotel Palace Bridge and further to city center to St. Isaac's Cathedral. Transfer to Cronwell Inn Stremyannaya as well as to Sokos Hotel Olympia Garden are organized separatedly by Lähialuematkat. 
NOTE! On the trip you should have a passport that is valid 6 months after the trip. Russian visa is not required.
NOTE! If you or your fellow traveller needs a Schengen visa when travelling to Finland, a double or multiple Schengen visa is required for this trip.
Please note, that when booking the tour package in Online Shop, you can accomodate maximum 2 persons in cabin onboard and in hotel room. If there are 4 persons in your group, book 2 cabins and 2 rooms. See package prices and availability in Online Shop. Online bookings without service fee. For Online booking you need following information of each passenger:
- name (as written on passport)
- date of birth
- citizenship
- passport number
- passport expiry date
In case you want to accomodate 3 - 4 persons in one cabin aboard, please contact Lähialuematkat Russian Tours customer service by email matkat@lahialuematkat.fi or tel. +358-9-66895730. In Sokos spa Hotel Palace Bridge there is a possibility to have extra bed in room. Further information and reservations in our customer service.
Special conditions are applied for St. Peter Line's and Lähialuematkat self-reliant cruise trips. Check travel terms.
In case you wish to stay longer in St. Petersburg or there is no departure on the day you wish to travel, we recommend you to take a look at City Break by train in St. Petersburg. For this trip Russian visa is needed. Departures from Helsinki everyday. See for more information.
Preliminary programme, Thursday departure
Day 1
15.00 - 18.30  check-in at Moby SPL service point at Länsiterminaali (West Terminal) in Helsinki.
Tram route 7 runs from Helsinki center to Länsiterminaali (West Terminal) through Kaivokatu, Kamppi and Ruoholahdenkatu.
19.00  Ferry departs for Saint-Petersburg.
Free time aboard.
Day 2
9.00  Ferry arrives at the Sea Station «Morskoy Vokzal» in Saint-Petersburg. Enjoy calmly your breakfast on board, you have your cabin in your use until 11 am.
Passport control. In the high season passport control might take 2 hours or even more due to enhanced border guard control due to FIFA World Cup Russia. Lähialuematkat Russian Tours is not responsible for any unconveniences, caused by duration of officials´control. We kindly recommend you to enjoy "slow" breakfast and relax onboard in the morning, in order to avoid the rush and long queueing. 
After passport control there is a transfer (included in package price) from the port as follows:
Solo Sokos Hotel Palace Bridge -  non-stop shuttle bus transfer organized by St Peter Line non-stop. The bus continues further to St. Isaac's Cathedral in the city center. Please Show your boarding pass to the driver- no other document is needed. Note that the bus stops also at Solo Sokos Hotel Vasilievsky, before Sokos Palace Bridge  
Original Sokos Hotel Olympia Garden and Cronwell Inn Stremyannaya Hotel - Taxi driver will be waiting for you with a name sign in the arrival hall.
Check operating time of the shuttle-bus at the ferry's Info desk. Shuttle bus transfer is included in the package price and can be used also if you accommodate at Sokos Olympia Garden or Cronwell Inn.
14.00 Hotel check-in.
Free time in beautifull St. Petersburg.
Day 3
Free time in beautiful St. Petersburg.
Would know be a good day for a hop-on hop-off city bus tour? Or maybe you would like to enjoy yourself on a canal cruise under the numerous bridges of the Norther Venice?
Day 4
Buffet breakfast in the hotel.
12.00 Check-out from hotel. 
In the afternoon transfer from hotel to the harbour.
From Solo Sokos Hotel Palace Bridge there is a shuttle-bus transfer non-stop in the afternoon. Please check the operating time from M/S Princess Maria Info Desk or hotel in advance. Please note that due to the traffic in St. Petersburg there might alterations in shuttle-bus operating schedule and they might be full, so please reserve enought time to go to the harbour.
From Sokos Hotel Olympia Garden as well as from Cronwell Inn Stremyannaya there is a private transfer. Driver will be waiting you with a name sign in the hotel lobby. 
15.00 - 17.00 Check-in to the ferry.
Free time on board. We advice you to book buffet dinners and breakfasts in advance when booking the tour. You ensure your seat in restaurant settings and get your meal some cheaper that on the spot.
18.00 Ferry departs for Helsinki.
Free time on board.
Day 5
7.00 Ferry arrives at Länsiterminaali (West Terminal) in Helsinki.
All timetables are in local time. Time in St. Petersburg is the same as in Finland during the summer season till 27.10.2018. Lähialuematkat is not responsible for any possible schedule changes made by the shipping company, so please always check the ferry's departure time, bus shuttle schedule etc. separately.
| Season | Duration | Route | Price | Weedays |
| --- | --- | --- | --- | --- |
| | | | | |
| 28.3.2018 - 20.12.2018 | 2 nights M/S Princess Maria + 2 night at Sokos hotel | Helsinki - St. Petersburg - Helsinki | Will be published later | Every second Wednesday and Thursday |